Lili & Clo stands for Lili and Chloé
Lili and Chloé met in 2012 while in Neoma Business School during their studies. But their story really began in 2013 when they lived together in Shanghai for six months.
Then Lili and Chloé discovered they both had two passions in common: China and food.
This passion was so strong for Chloé that she decided to work in the food industry after obtaining her Master Degree in Business, while Lili worked as a financial auditor for two and a half years.
Today, Lili & Clo is the perfect mix of these two personalities and their complementary strengths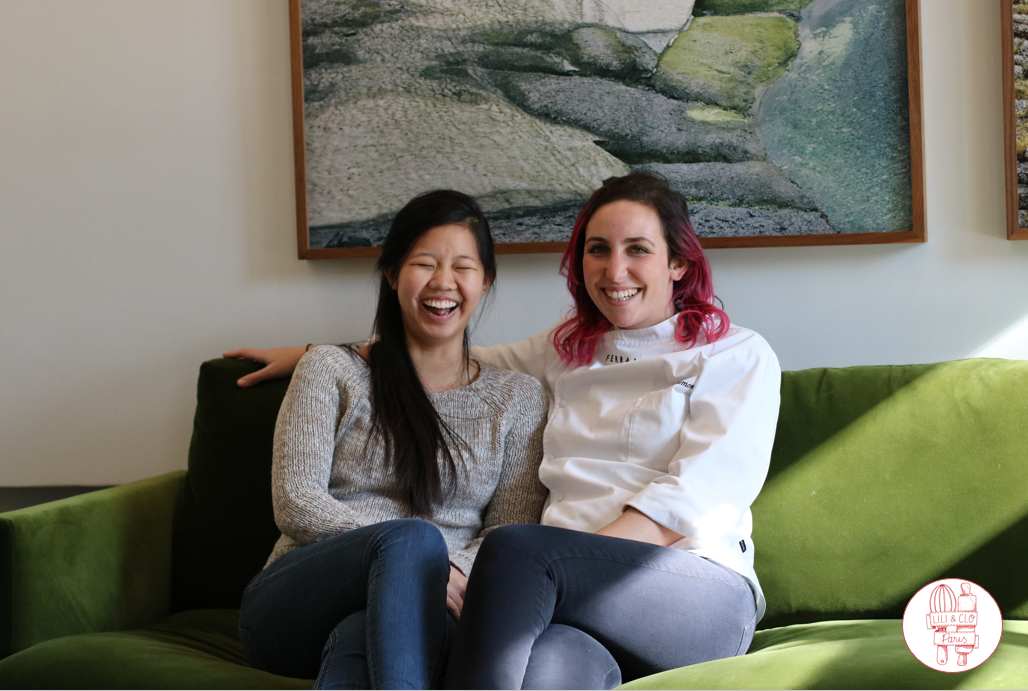 Chloé
This is Chloé, our pastry chef.​

Chloé expertise is in the details- with the flavors, composition and knowledge of pastry desserts. After obtaining her Master's degree at Neoma Business School, Chloé attended Ferrandi Paris in order to receive her bakery diploma in four months. ​

Then, she was fortunate enough to work with some of the best pastry chefs in the world. She first obtained a job at the Mandarin Oriental Paris, and worked with the c
reative Adrien Bozzolo, then moving to the Ritz Paris and to learn from the world-renowned François Perret. ​ Today, chef Chloé is delighted to share with you her knowledge in personalized pastry classes in our amazing location in the heart of Paris. ​
Lili
Chef Chloé is nothing without her amazing sidekick Lili.
She knows better than anyone all of the best bakeries and restaurants of the city of love. After obtaining her Master Degree from the prestigious Neoma Business School, she worked at Deloitte as a financial auditor for two and a half years. She then decided to follow her dreams and started Lili & Clo.​

Lili grew up in Paris with Chinese parents. Therefore she is multilingual, and is able to speak French, English, Mandarin and Cantonese.
She will be there for you all along your unforgettable experience with us.​