Lili & Clo stands for Lili and Chloé
"We met in 2012 while attending Neoma Business School. And since then, we are inseparable best friends.
What brings us together is our common passion for pastry, gastronomy and sharing! "
Today, Lili & Clo is the perfect mix of these two personalities and their complementary strengths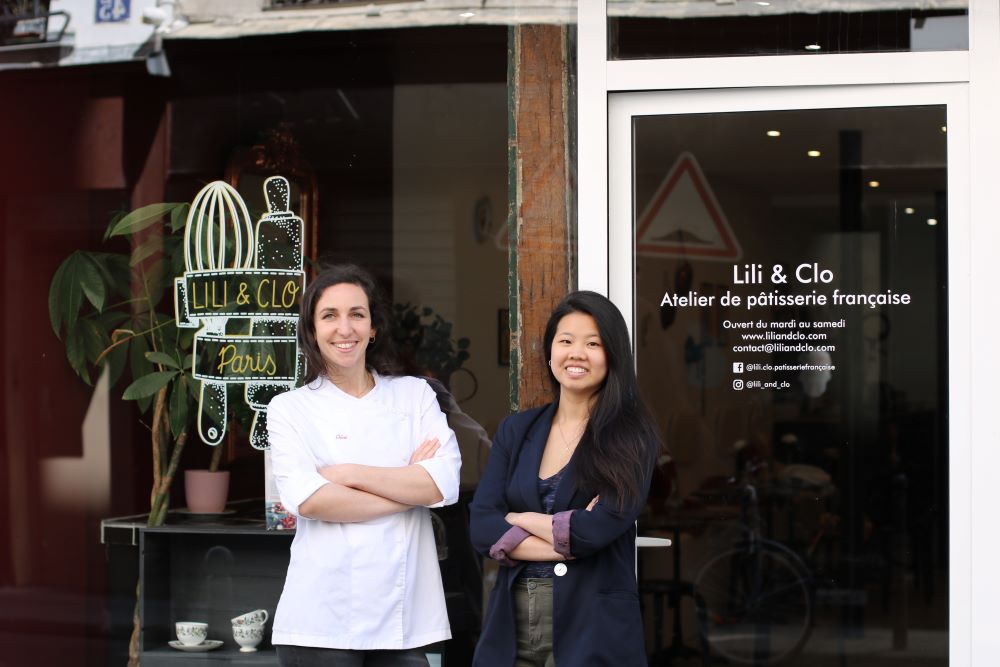 Chloé
Our head pastry chef !
Chloé is passionate about finesse, taste combinations and passing on her knowledge. After obtaining her Master's degree in Entrepreneurship at Neoma Business School, Chloé joined Ferrandi in the CAP Pâtisserie program. This shows that you can be 24 years old and already have a career change. Chloé passed her CAP with flying colors after only 4 months of training.
Following this Ferrandi adventure, she had the great good fortune to learn alongside the best. She worked in Adrien Bozzolo's brigade at the Mandarin Oriental on rue Saint Honoré, and with François Perret at the famous Ritz Paris hotel on place Vendôme.
Today, Cheffe Chloé is delighted to pass on her knowledge in personalized 2-hour courses in a magical Parisian setting.
Lili
Chef Chloé is nothing without her sidekick Lili.
Lili is of Chinese origin but grew up in Paris. She knows better than anyone the best pastry shops and restaurants in the capital.
After obtaining her Master's degree in Audit – Expertise – Management at Neoma Business School, Lili joined Deloitte as an auditor, where she worked for two and a half years. She then decided to turn towards her dreams and embarked on the Lili & Clo adventure.
Lili can do everything, she speaks French, English, Mandarin and Cantonese. She will be there to accompany you throughout your experience.
Lili & Clo 's team of talented chefs
It's thanks to the whole team that we're able to offer you even more gourmet workshops!
They're all as passionate as Lili and Chloé, and just as enthusiastic about sharing their know-how with you.
Discover their portraits !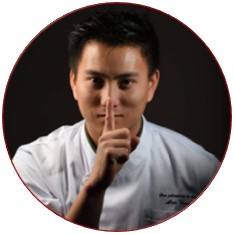 Alex, for his part, served in the army. He then worked as a commis de cuisine at Le Grand Véfour. After passing his CAP Pâtissier at Ferrandi, he created pâtisseriesdelek and now makes all the pastries of your dreams to order for your events!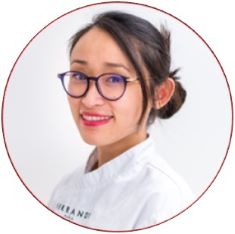 Cheffe Su Kheing
French Pastry / Asian cuisine 
A former executive in luxury marketing, Su Kheing retrained at the Ferrandi school and worked at the Mandarin Oriental, no less!
And because she's so talented, Su Kheing also leads Asian cooking classes.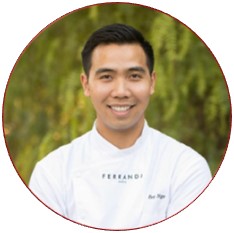 Eric grew up in Los Angeles. With a passion for cooking, he trained at Ferrandi. For 7 years now, he has been a pastry chef trainer in both English and French. His specialties? Viennese pastries, macaroons and… choux!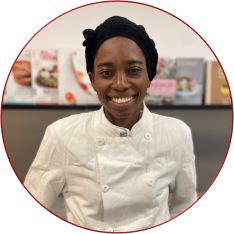 Kalimath is our daily savior, and yours too. At every workshop, she makes sure you have the right ingredients and, above all, the right equipment. She's also the one who makes sure that everything in the workshop is just right, so that you're welcomed in the best possible conditions!
We can't wait for you to meet her, she's a real cream!